OK,
The K1 4" stroke forging is all set. Bearing clearances and thrust spot on!

ARP studs hold the caps down but on small block mopars, the oil pump covers one of the bolts. When you use a stud, you can't get the pump on even after shortening the stud because the nut is too tall. In the past, I used a stock bolt in this area but recently have machined the bolt pad down on the main cap to allow me to use the ARP stuff. You'd think ARP would include a bolt in their stud kit to let the builder choose.
Rear cap oil passage is radiused to match the pump port.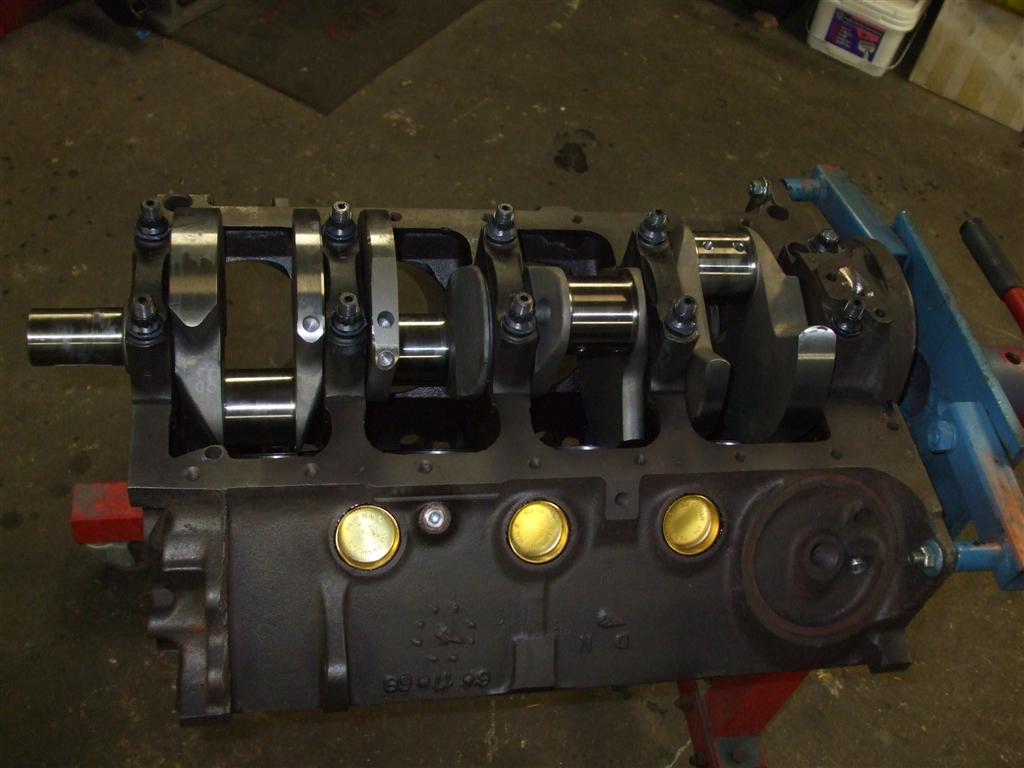 Forged Wiseco pistons are hung on the K1 rods. How come you get the hang of spirolock installation by the 8th piston??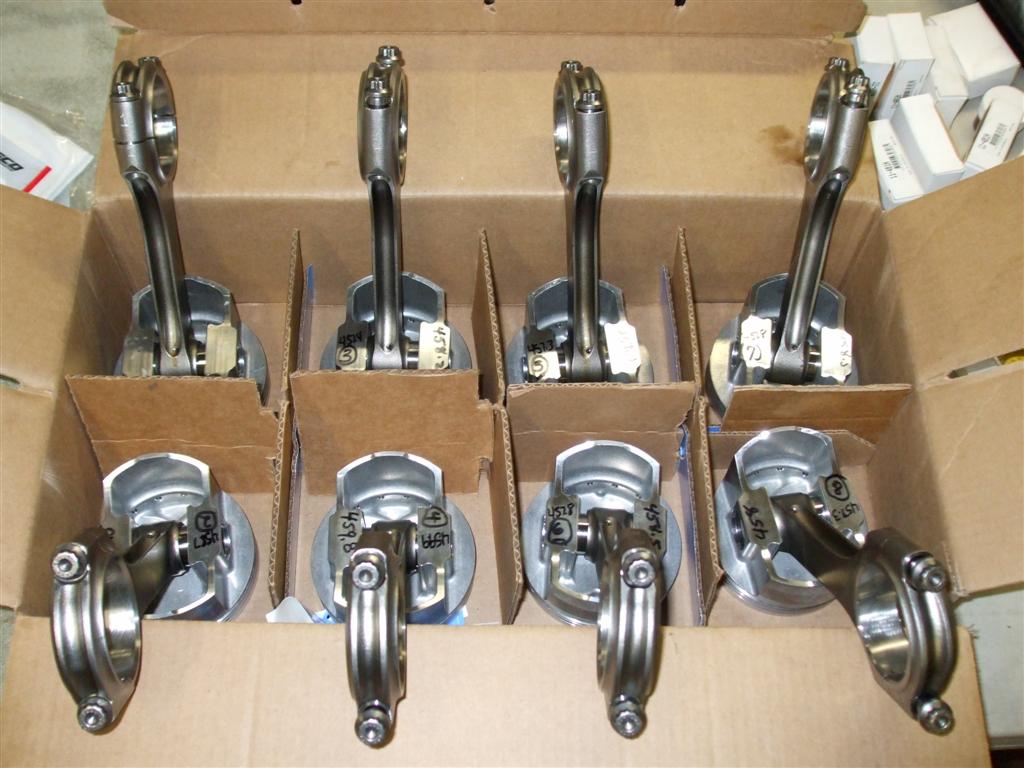 Next up is fitting the rings and onto piston installation!!