I ran the car last night at New England Dragway street night. The place was very quiet and empty . . . they're clearing all of the trailers stored in the pits in preparation for the Nationals coming up in about a week. The track is closed this coming weekend so last night will probably be the last racing till then.
Attachment: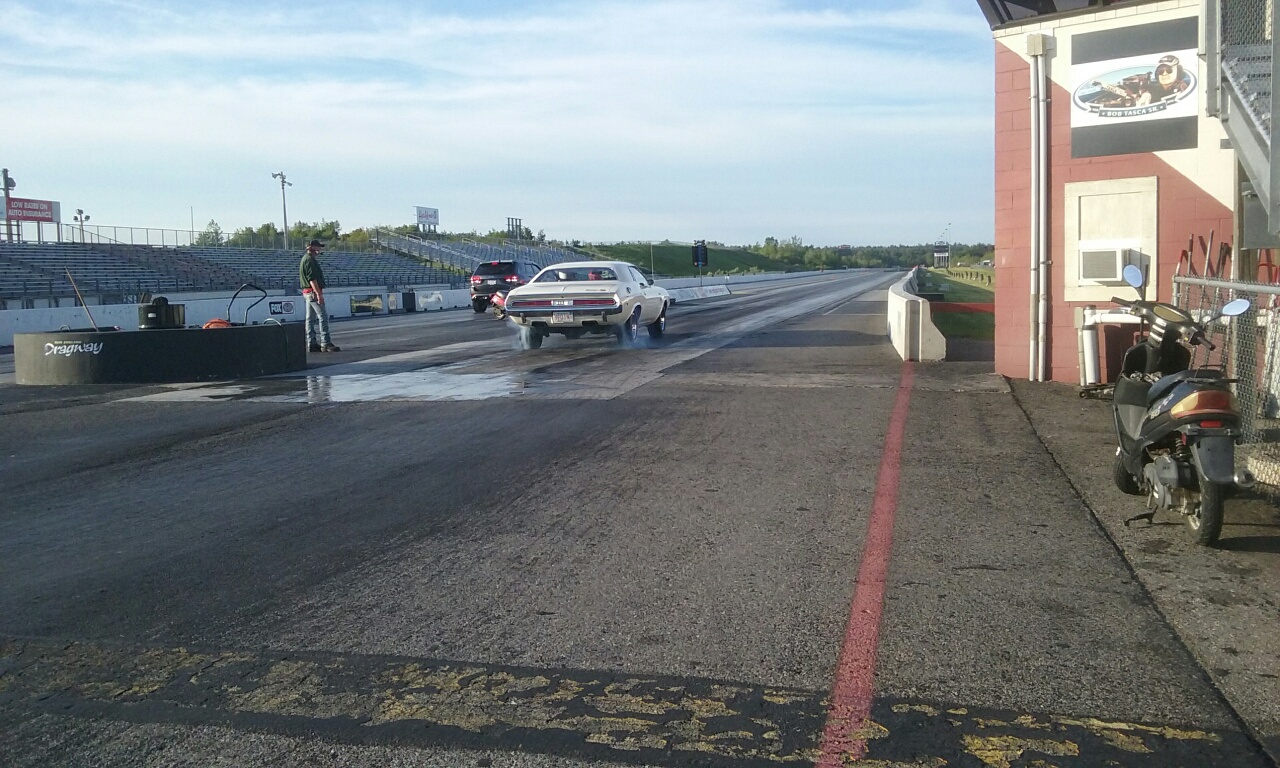 20170524_184157_resized.jpg [ 399.01 KiB | Viewed 200 times ]
All in all it went well. First pass with new engine was 12.7 @119. Had a few other better and worse passes. Best of the night were 3 passes in the 12.40s @ 112 (I think I had a fuel issue), 117 and 119 mph. 2.0_ and 2.1_ 60 foot times.
I need to plumb and wire my electric fuel pump as I'm only running the mechanical pump right now. Still need to do a few other odds and ends and eventually change my rears springs and shocks to hopefully improve my 60' times.