I reached a good turning point last night. The previous owner cleaned and sprayed from the rear seats to the rear bumper with a Rustoleum "espresso" semi gloss brown which looked very close to the factory color I unearthed after removing undercoat. So I ended up finishing the job all the way to the firewall. It was a tedious and messy job but done now.
Last night in my custom 8x8 pop up spray booth, I sprayed the cowl firewall with a coat of black epoxy prime followed by Deere Blitz Black semi-gloss trying to mimic the extent of the overspray based on what I saw after cleaning all the underocoat/gunk off. Of course the original black color was dead flat and this seems to have a little too much of a sheen but perhaps with more cure time and handling it will knock down some.
Attachment: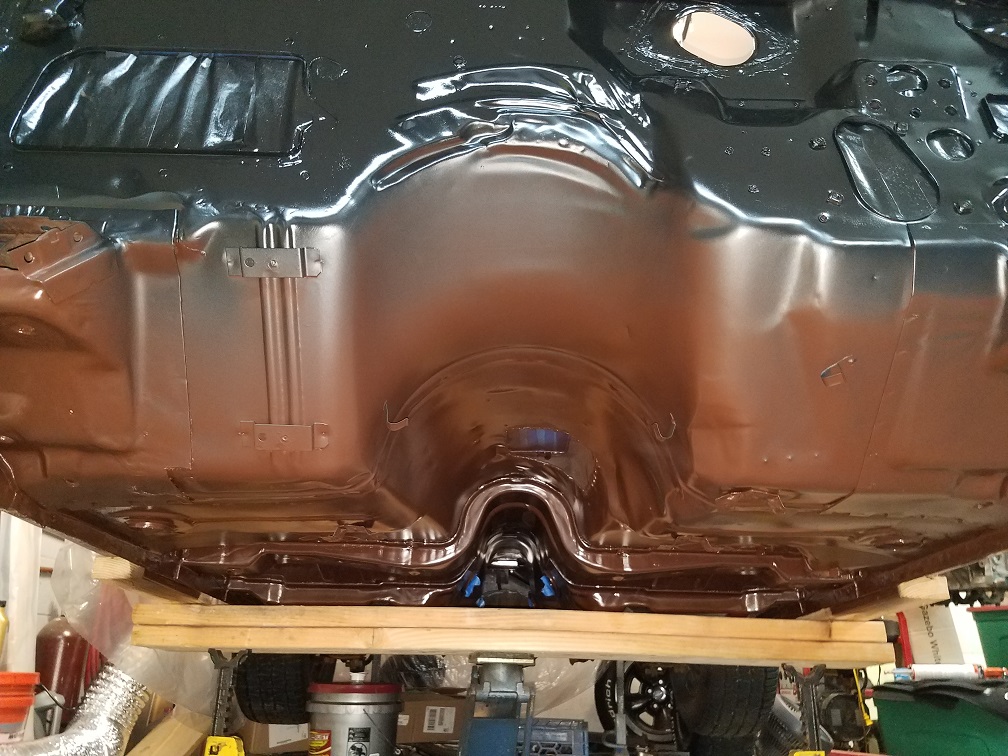 20170227_205104.jpg [ 283.61 KiB | Viewed 1070 times ]
Attachment: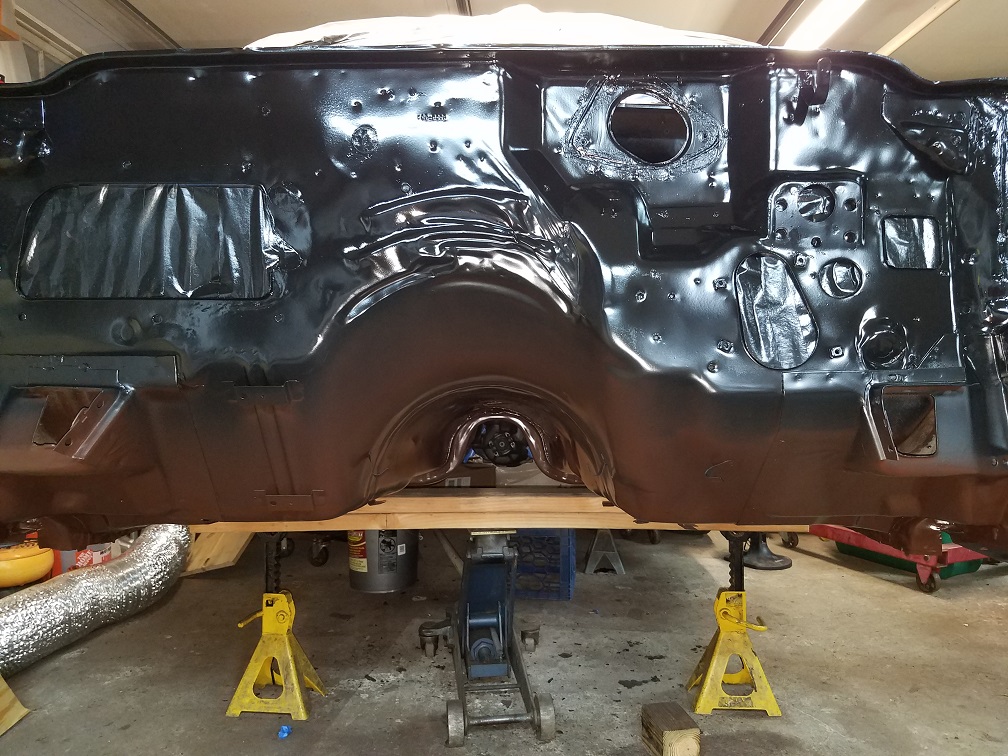 20170227_205054.jpg [ 305.86 KiB | Viewed 1069 times ]
Attachment:
20170227_205041.jpg [ 282.36 KiB | Viewed 1068 times ]
With that done I am off to work on the subframe. After I had it blasted the factory welds are appalling. Looks like a Friday afternoon subframe after throwing back a 6 pack of Stroh's, so I am going to buzz some of the more critical joints with my 220 mig. I also have to install some mounting pad reinforcements as the steel between the rubber bushings is a little corroded.
Slow going, but still going.