I'm kidding, I know exactly what to do.
In Oct we headed out on a foliage cruise when a tap under the hood turned into a knock in a few miles. So the car was taken off the road, numbers L-82 engine plucked and put on a storage stand for later and disassembly of the front end started. This is what it looks like now.
Attachment: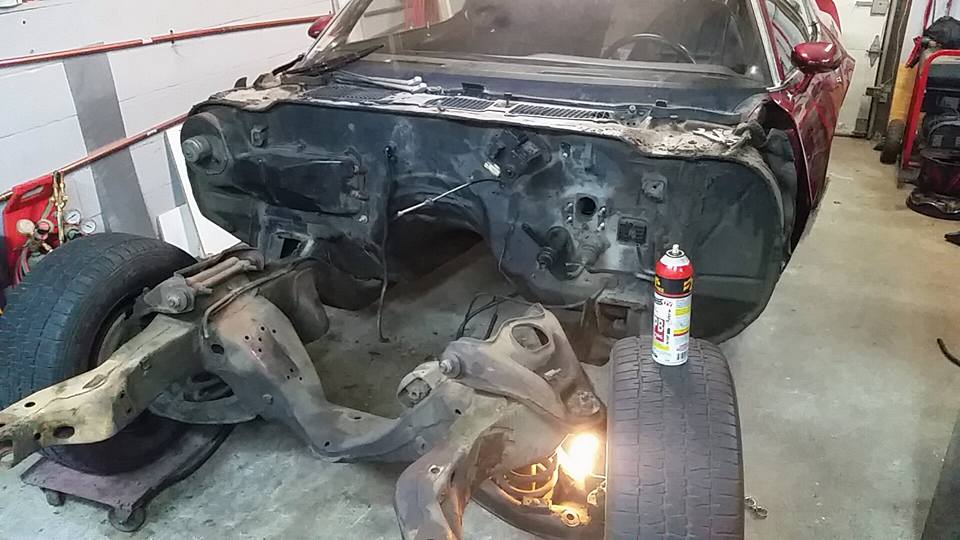 15542146_1350427471642509_5298304403044530811_n.jpg [ 77.58 KiB | Viewed 1101 times ]
Its going to be a 2 phase project. This winter I want to overhaul the entire drivetrain, suspension and brakes. The factory engine will be replaced with a 383 stroker with a custom hyd roller and other tricks to get the most out of a stock appearing package. The underhood area will be fully redone but the exterior paint and interior will remain as is during the next season.
Phase 2, next winter will be gutting the interior, repairing rust issues, fresh paint, decals and redoing the interior.
IMHO I don't think Z28 and automatic mix. This car will stay manual.