The cam is a custom Comp solid roller grind. Dwayne picked the best profile that would fit in an off the shelf cam blank. His ideal grind required a custom blank which doubled the cost. In the name of getting the car out to baseline it we went with the cheaper cam which is still in the car. It seems to work pretty damn well. Makes me wonder what the "ideal" cam would do.
Its installed with a comp timing set and mopar tensioner. No need for a fuel pump eccentric with an electric pump.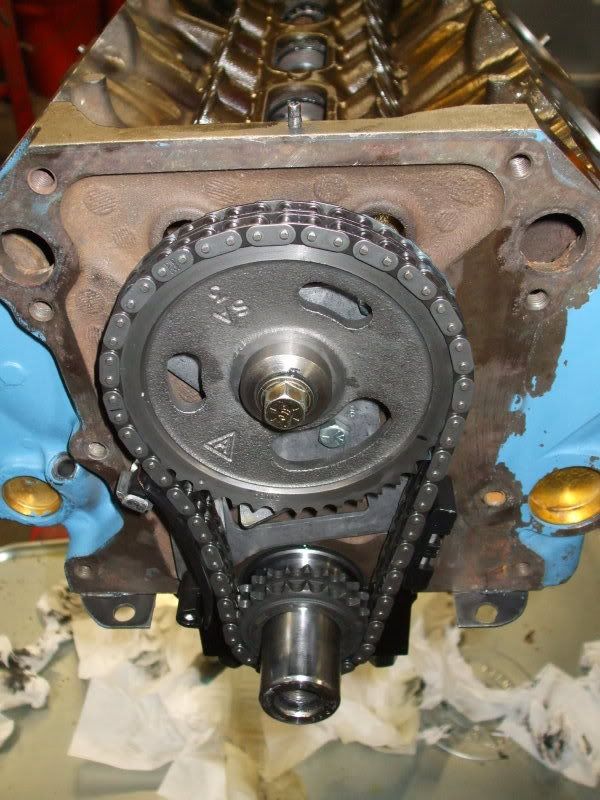 The comp solid rollers are not the easiest install. Due to the oddball tappet angles the link bars cannot face in, they must face the cylinder bank, however there is no clearance which requires lots of grinding. There is tons of meat in this area but it took quite a bit of time with the carbide burr.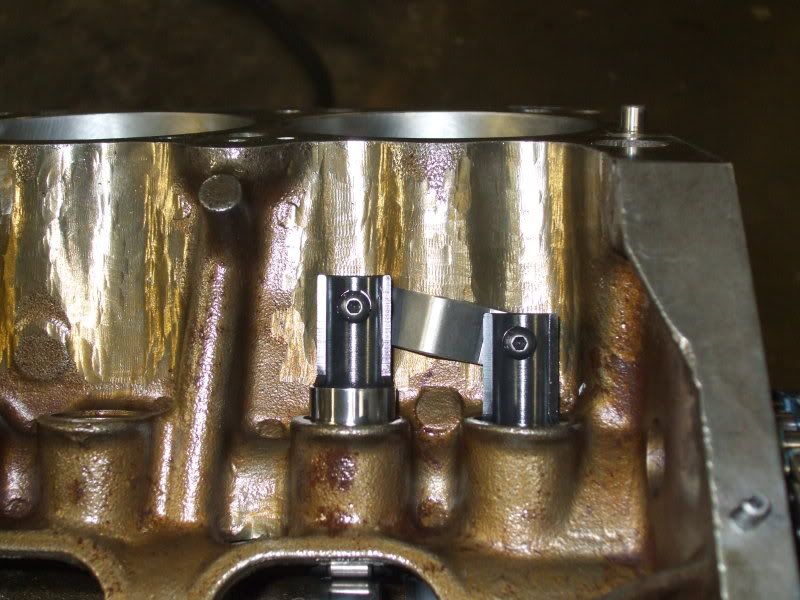 Interestingly the pump gas 408 that Tom Cannon bought from me was based on a 360 block which only needed a little bit here and there.
Timing cover is on, flow cooler water pump too.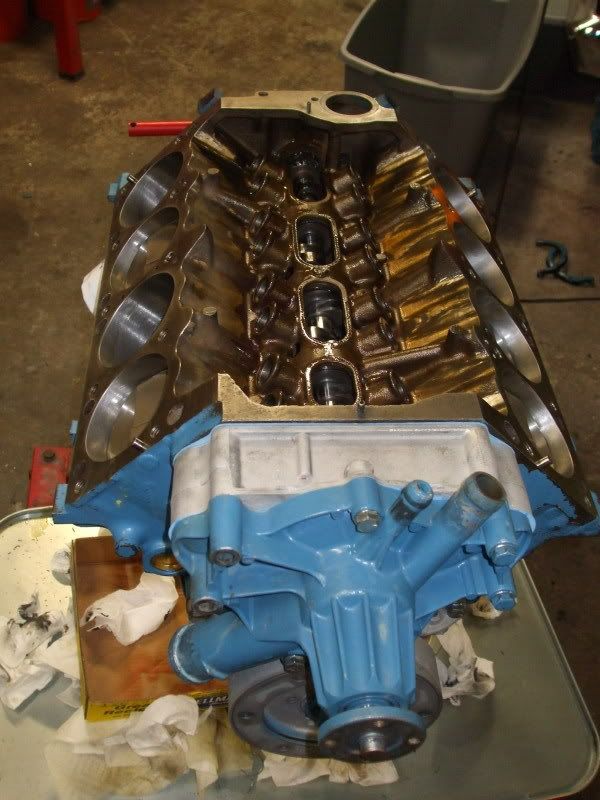 The SFI balance was marked incorrectly. New mark verified with a piston stop.