Thought I'd start a introduction/build thread for my Torino as I plan to run it in the supercars/FAST/pure stock drags. I have had quite a few cars in the past I used to drag/street race, 12 second V8/5 spd 95 Dakota, low 12 second Omni GLH turbo, low 13 second 95 caprice/impala ss wagon, 12 second v10 swapped 96 dodge ram 1500, high 10 second daily driven early 70 Maverick, and a few others I never cared enough to run at the track. I have always liked the oddball smog era cars the most, hence my new toys.I had a bunch of 73-77 gm a bodies, a few rare ones (74 454 4spd el camino ss, 74 454 laguna s3). I have a crusty but original 73 base model q code(351CJ) Torino that came with all the performance goodies(4spd,tach dash,comp susp pkg) for 1973 but very little else(man steerin,man brakes,rubber floor). Its sadly beyond repair body wise, so the search was on to find a clean rust free 73 base model car. I finally found a near mint 37k mile 73 302 Torino. The 4 spd cars original engine was long gone so I had to go on the hunt for the correct heads, intake, carb, exhaust manifolds and air cleaner. Thankfully the 73 and up ford stuff is still easily found and fairly affordable. So the plans are to eventually swap all the goodies from the crusty 4spd car onto the clean 302 car, build up a 351 CJ with the max allowed compression, stock lift/duration on the CJ cam but maybe play around with LSA/overlap within class guidelines to get all I can out of the 351 to try and move this boat down the track a lil bit better. I think with a better then new 351cj, 4.30 gears and hopefully traction, it should be a mid to high 13 second car. I hope the 4v Clevelands soggy bottom end actually helps in the traction dept. Be respectable enough for a 73 smogger 351c in a big ole Torino. regardless I have always wanted one of these 73+ 4 spd mid size cars to just cruise around in, so whatever it runs on at first will be good enough. I have a few of these cars and also have a very solid 73 fastback I'd like to maybe build up to run as well one day, maybe see if the 73 police interceptor 460 (basically a cobra jet jr) qualify's for these factory stock classes, Let my wife run that one.
I'd love to talk to guys with stick cars to see how they get their cars to hook on 70 series bias tires. Hopefully my big bumper smog ride doesn't make too many of you die from laughter lol
heres the crusty but rare 4 spd car. I think the only good sheet metal is the roof and one inner fender. Looks like they painted the starsky and hutch paint job with a heavy nap roller lol Shame it's so rusty, original color was gold glow with a black interior, slick combo.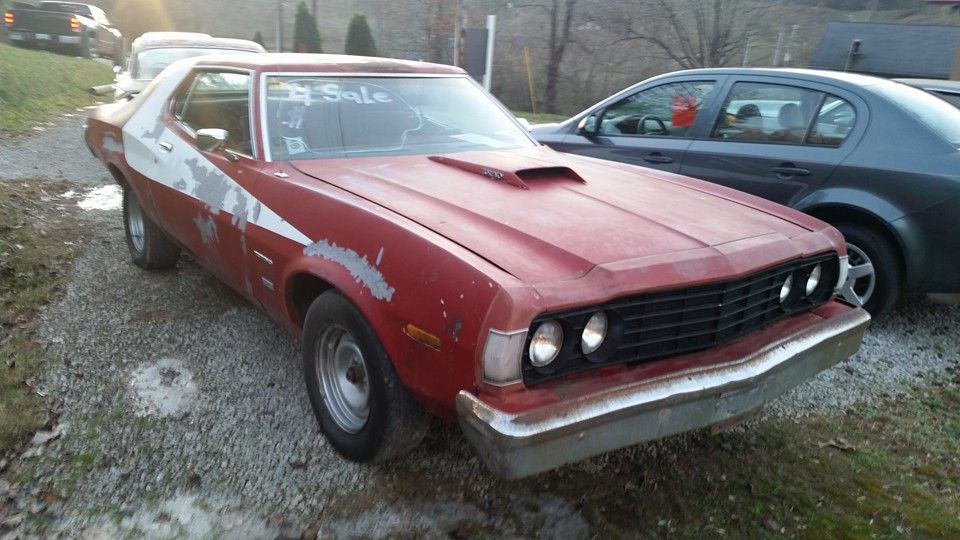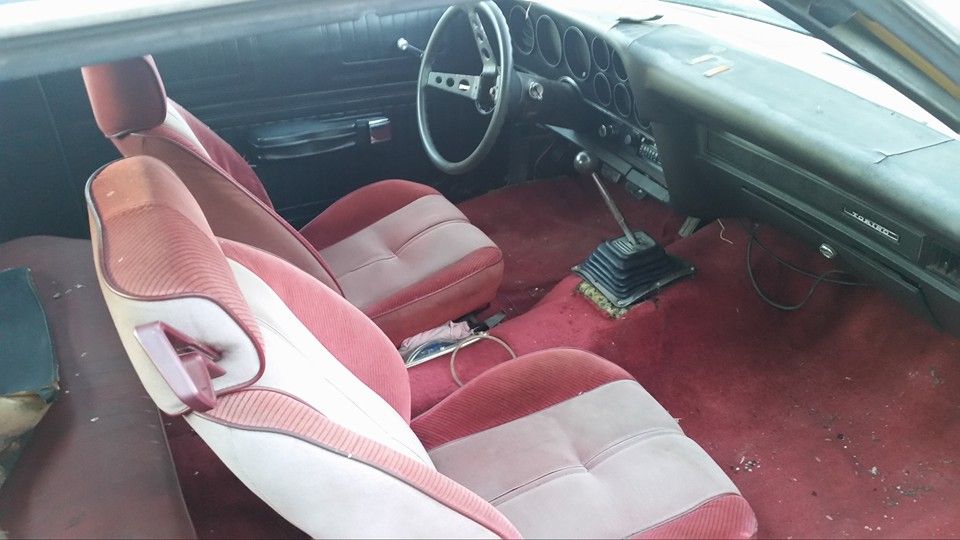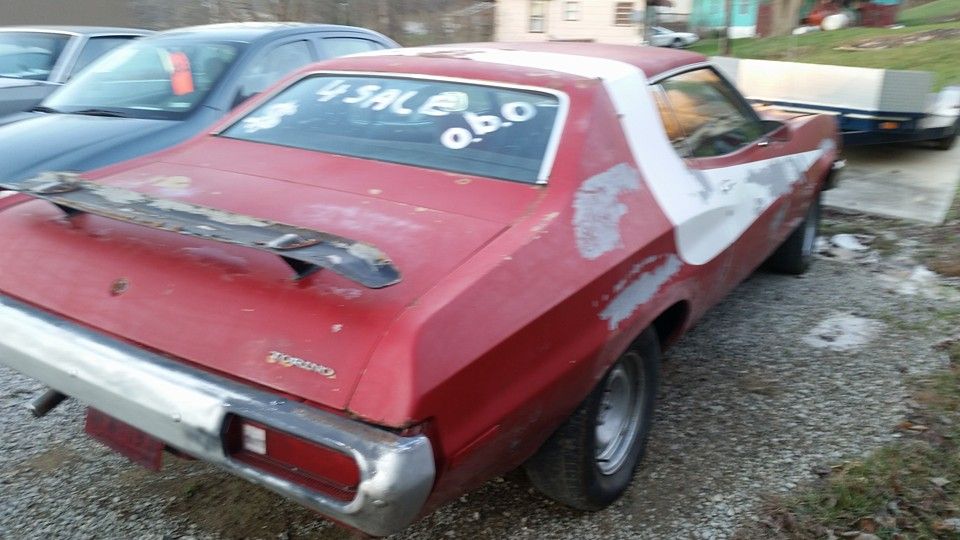 Heres the 37k mile 302 car.